Understanding Pre-Nuptial Agreements
Nov. 30, 2021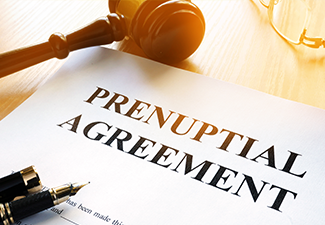 Falling in love is a beautiful thing. Getting engaged and marrying your sweetheart is an incredible milestone filled with lots of excitement. Unfortunately, things may turn sour along the line. The ugly truth is not every relationship lasts forever. In order to prepare for an unforeseen relationship breakdown, it is advisable that you establish a prenuptial agreement. Taking this crucial step can help couples protect their assets, finances, and children, as well as define their expectations.
The Law Office of Glen A. Norton is committed to offering experienced legal guidance and reliable advocacy to individuals and couples in marital agreement-related matters. As a knowledgeable Minnesota family law attorney, Attorney Glen A. Norton is available to discuss your unique situation, enlighten you about the benefits of prenuptial agreements, and review what they cover. The firm is proud to serve clients across Minnetonka, Hennepin County, Maple Grove, Eden Prairie, and Wayzata, Minnesota.
Prenuptial Agreements in Minnesota
A prenuptial agreement is a marital agreement or contract entered into by two people who are engaged before they get married. Prenuptial agreements can help couples protect their assets and children, provide financial security, define responsibilities and expectations, and help both parties achieve peace of mind.
What Do Prenuptial Agreements Cover?
A prenuptial agreement covers the following matters:
The right of each spouse to separate and marital property

The right of each spouse to buy, sell, transfer, or manage assets and real property during the marriage

The right of each spouse to death benefits from their partner's life insurance coverage

Protect one spouse from the debts of the other

The drafting of a will in support of the marital agreement

The state law and requirements governing the agreement

Asset distribution upon divorce, legal separation, or death benefits

Any other issue that both parties agree upon
What Don't They Cover?
A prenup doesn't cover the following:
Premarital debts of either spouse

Details about personal matters

Matters regarding child custody or parenting time

Giving up alimony rights in the event of a divorce

Child support

Provisions about anything unlawful or against public policy
Can They Be Modified?
Yes, premarital agreements can be modified. To "re-up the prenup," your lawyer will draw up an addendum to the existing prenup agreement. The new prenuptial agreement must be rightly signed and witnessed by you and your spouse. The new prenup automatically becomes a part of the original agreement once it has been signed. It will reflect the new provisions, terms, or changes.
Who Should Get One?
The prenuptial agreement isn't for the rich and wealthy alone or someone who thinks they may get a divorce later. Whether you have many or few assets, a prenuptial agreement may be beneficial to protect them. In the event that your relationship doesn't last forever, you and your partner can protect your assets, children, and finances by establishing a marital agreement.
Why Marital Agreements are Important
Below are some reasons why making a premarital agreement is important:
Define Expectations: A premarital agreement helps define expectations, clarify each party's roles and responsibilities, and establish clear boundaries. This will help make both your life and your relationship easier down the road.

Protect Assets: Making a prenuptial agreement remains a great way to protect your accumulated assets, real property, business, investments, and your children's best interests.

Honest Conversation: Drafting a premarital agreement allows you and your future spouse to have an honest conversation about the things that matter to both of you the most. Likewise, you will be able to discuss vital financial and property matters.

Make Provisions for Minor Children: Additionally, a prenup agreement can help make adequate provisions for minor children from a previous marriage or relationship or protect the best interests of your future kids.

Protect Against Partner's Debts: Drafting a prenuptial agreement can be a great way to protect either of you against potential debts or liabilities incurred by the other person.

Future Uncertainties: Staying in a relationship or marriage needs extra effort and dedication. Should something change down the road, a marital agreement can protect you against future uncertainties or unforeseen events.
A knowledgeable family law attorney can enlighten you about your possible options, help you draft a prenuptial agreement to best suit your unique needs, and make sure the contract is valid and legally enforceable.
Personalized Guidance at Every Stage
Prenuptial agreements are not only for the rich and wealthy. As you plan to take the next step in your relationship, it is important that you prepare for future uncertainties by drafting a premarital agreement. If you are considering making a prenuptial agreement with your fiancé or spouse, consulting with an experienced family law attorney is important for proper guidance.
The Law Office of Glen A. Norton has the experience and resources to assist and guide clients in family law and marital agreement matters. As your legal counsel, I can enlighten you about your available options and help draw up important marital agreements. Whether you are considering drafting a prenuptial or postnuptial agreement, Attorney Glen A. Norton can offer you the personalized guidance you need at every stage of the legal process. Also, he will make certain that the prenuptial agreement is valid, legally enforceable, and meets all procedural requirements.
Contact The Law Office of Glen A. Norton to schedule a simple consultation with an experienced prenuptial agreement attorney. Attorney Glen A. Norton can offer you the detailed legal guidance and reliable advocacy you need to draft a marital agreement, protect your finances and assets, and achieve peace of mind. The firm is proud to serve clients across Minnetonka, Hennepin County, Maple Grove, Eden Prairie, and Wayzata, Minnesota.