If We Get a Divorce, Do I Have to Move Out?
June 8, 2022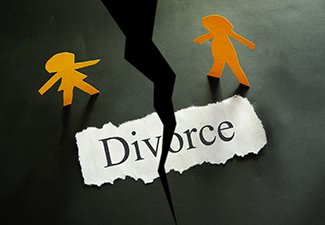 Going through a divorce can be emotional for everyone involved. Issues of living arrangements often arise before or after filing the divorce petition. If you are considering filing a divorce or have just been served with divorce papers, you may be wondering whether or not to vacate the marital home. An experienced Minnesota family law attorney can explore your various living options when going through a divorce and how your decision might affect child custody and asset division.
At The Law Office of Glen A. Norton, Attorney Glen Norton is committed to providing reliable advocacy and knowledgeable legal guidance to clients in complex divorce issues involving living arrangements. He is available to discuss your unique situation, determine whether or not to vacate the marital home, and help decide the best living arrangement for you and your family. The firm proudly serves clients across Minnetonka, Plymouth, Eden Prairie, Wayzata, and Hennepin County, Minnesota.
Considerations in Deciding Best Living Arrangements
For most spouses, living together during the divorce proceedings can be challenging. Similarly, deciding whether to vacate the marital home – where you have established an emotional connection with your family – can be difficult. In order to determine the best living arrangements during the divorce proceedings, here are some important things to consider.
Safety
When deciding whether to continue living or move out of your marital home, your safety should be the utmost priority. Are you safe in the house? Does your soon-to-be ex-spouse have a history of domestic violence or abuse?
If you are concerned about the safety of you and your kids, you may need to vacate the home. Alternatively, you may petition the Minnesota court for a protective order instructing the abusive partner to move out of the house.
Comfort
For many divorcing spouses, vacating the marital home during the divorce proceedings can help reduce conflict and prevent hostility, as well as other mental health issues. For improved comfort, you can move out of the marital home during the divorce proceedings.
Finances
Another factor to consider when deciding on the best living arrangement is the financial implication. Setting up a new home can be expensive. Also, you will have to pay the household expenses and manage the home from a single paycheck. Unless you are prepared for such financial responsibility, you should continue living in the marital home.
Children
Oftentimes, the spouse with physical custody of the children is the parent that gets to live in the marital home. Minnesota courts presume that children may find it difficult to adjust to a new environment. For the most part, the court will prefer not to change the children's living situation drastically. Nevertheless, the parent who vacates the marital home will establish parenting time so as to spend time with their children.
What Are Your Other Options?
In the event that it is not possible to move out of the marital home until the divorce is finalized, here are some other possible options:
Continue staying in the home with your estranged spouse.

Sell the home and split the equity.

Buy the other person out.

Refinance the mortgage only in your name.

Bird-nesting – A living arrangement where you and your estranged partner live in the house with the children at different times.
An experienced attorney can evaluate your unique situation, help determine the ideal living arrangement for you, or explore your legal options to keep the property.
Keeping the House
However, it is essential to know that staying in the marital home during the divorce proceedings doesn't necessarily guarantee that you're more likely to keep the house during the division of property. Under Minnesota law, the marital property should be divided "equitably and fairly" in a divorce case. The following factors may be considered during asset division:
The duration of the marriage

The age and the health condition of each spouse.

Each spouse's amount, occupation, and sources of income.

Each spouse's vocational skills, needs, estate, employability, and liabilities.

Each spouse's contribution to the acquisition, depreciation, preservation, or appreciation of the marital property.

The contribution of a spouse as the homemaker.

Any other factor deemed necessary to achieve equitable property distribution.
If one spouse gets the marital home, the other party will be awarded either money or another property with a similar value. An experienced Minnesota property division attorney will fight diligently on your behalf to protect your family's best interests and what is rightfully yours.
Prepared and Determined to Help
Filing for divorce in Minnesota usually involves a lot of complicated procedures. Negotiating a fair divorce settlement with your soon-to-be ex-spouse, division of marital property, or establishing a living arrangement can make the entire marital dissolution process even more complex and daunting. Therefore, when considering a divorce, consulting with a knowledgeable family law attorney is crucial to explore your available options and for detailed guidance.
Attorney Glen Norton has devoted his career to providing experienced legal services and guiding individuals and couples through the complexities of divorce. As your legal counsel, he can enlighten you about your divorce options and help navigate important divorce terms.
Just because you've been served with divorce papers does not mean you should vacate your marital home. Contact The Law Office of Glen A. Norton PLLC today to schedule a simple consultation with a trusted divorce lawyer. Attorney Glen Norton can offer you the personalized legal counsel you need in your divorce matters and help make your transition as seamless as possible. The firm proudly serves clients across Minnetonka, Plymouth, Eden Prairie, Wayzata, and Hennepin County, Minnesota.