Does Adultery Affect Divorce in Minnesota?
Jan. 23, 2022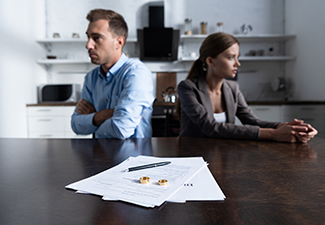 All divorces are unique because all relationships are unique, and you may have questions regarding your specific circumstances. A common question that comes up is how adultery can affect the outcome of a divorce.
The topics of divorce and legal separation can be hard to talk about openly, especially when you're in the midst of one yourself. This makes it essential that you get clear legal advice about how the choices you make today will affect your future.
Attorney Glen A. Norton has been working with clients for years to achieve fair and equitable divorces, and he can help you, too. The Law Office of Glen A. Norton serves clients living in and around Minnetonka, Minnesota, and throughout Hennepin County, Plymouth, Maple Grove, Wayzata, and Eden Prairie. Call today to set up an appointment.
Minnesota Is a No-Fault Divorce State
Minnesota is a "no-fault" divorce state. This means that a married couple can seek a divorce without having to prove who was at fault. If it's deemed that the marriage is "irretrievably broken," then a judge will grant the divorce. This means that any cause of divorce (like adultery) will not be taken into consideration.
Over the years, many states have adopted this approach to family law as it was found to produce more amicable divorces and speed up the overall divorce process. It also takes into account that many state laws on adultery are outdated and don't reflect modern standards.
In Minnesota, the legal definition of adultery only refers to a married woman having an extramarital affair with a man and makes no mention of a married man cheating, nor two people of the same sex. However, there are other aspects of a divorce where infidelity may factor in.
Ways That Adultery Might Factor In
When making decisions about divorce, including the division of assets and child custody, it's possible that the way one spouse conducted themselves before the divorce will be taken into account. In these cases, it may be decided by a judge that a cheating spouse would receive a reduced share of the marital assets — but only if it can be shown that they misspent the couple's joint assets during the period of adultery.
For example, one spouse may have spent lavishly on their paramour without their spouse's knowledge and have now depleted the couple's resources. In this case, a judge may alter the asset division to award more to the non-cheating spouse to even things out.
Per Minnesota law, a judge cannot take adultery into account when deciding spousal support (alimony) or child support. However, if in the course of the adultery one parent acted recklessly or their actions somehow put their child in danger, a court may choose to award custody to the other parent. In all cases, the best interests of the child must be considered above all else.
Experienced Legal Counsel You Can Trust
It's no secret that many marriages end in divorce, but for many, this can serve as an opportunity to move on to a better place in life. That said, even under the best circumstances, divorce is never easy. And, it can be made even harder to contend with when it's prompted by one spouse being unfaithful to the other. While this can be incredibly hurtful, in most cases, it will have no bearing on the outcome of your divorce.

No matter what your situation is, speaking with an experienced divorce attorney can help you understand your options and work toward an amicable separation. If you're located in or around Minnetonka, Minnesota, call The Law Office of Glen A. Norton today to get to work.