Dispelling Adoption Myths For Stepparents
March 15, 2022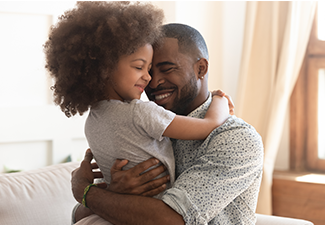 One of the greatest joys in the world is having children, but not all of us arrive at family life in the same way. For some of us, we marry someone who already has children of their own and help in raising them. Stepparents are able to legally adopt their spouse's children either as minors or as an adult adoption—but many stepparents may be confused about the process and have heard conflicting accounts of how it's done. If you're interested in learning more about stepparent adoption, call the Law Office of Glen A. Norton PLLC to speak with a family law attorney. From their office in Minnetonka, Minnesota, they serve clients all over the area, including Hennepin County, Plymouth, Maple Grove, Wayzata, and Eden Prairie.
Dispelling Adoption Myths
Here are some common myths regarding the adoption process—especially as it relates to stepparents and stepchildren—and why these myths aren't true.
The process will take years to finalize
The entire process usually takes about six months to complete, though it may take longer depending on each step. First, you will have to terminate the biological parent's parental rights. Next, you must petition the courts for adoption. After you undergo a background check, you'll be able to have a hearing.
You can't adopt without the biological parents' consent
In many cases, the court will seek to have the biological parent's consent to the adoption, but in other cases, this may not be feasible. When you pursue involuntary termination of parental rights, the courts must intervene and find the biological parent to have either abandoned their child or have put their child at risk. The main concern of the court is that the child is safe and provided for, and a stepparent adoption can occur without the biological parent's consent.
The stepchildren will quickly adjust to the new family dynamic
This is not always the case. Many times when a parent enters into a new relationship, it's after a significant loss or change in the family structure. Perhaps it's due to a divorce, but it could also be due to the passing of one parent. Depending on how old the children are, they may be resistant to the new family dynamic at first. This can be especially true if the children are moving into a new household with the step-parent. This is completely normal and expected behavior. It's important to keep a positive outlook about the new family and be patient with yourself and the children.
A stepfamily is essentially the same as a first marriage family
Stepfamilies have just as welcoming and loving homes as first marriage families, but they are not the same and should not strive to be. Your spouse and their children will still have memories of their previous family structure, and you shouldn't attempt to "live up" to any preconceived standard. Your new family will have its own struggles to overcome—as well as plenty of successes to celebrate.
Love occurs instantly
No one can force love to happen, and you shouldn't expect your newly adopted children to automatically love you. This process will take time, even years. It's important not to pressure children to feel one way or another, and instead, focus on being a good parent and a good role model.
Children whose parents divorce and remarry are damaged permanently
No child is damaged permanently, though some may struggle to adapt to their new home. In general, about ⅔ of children adjust to their new family life, given enough time, and show no long-term signs of emotional damage. However, some children will struggle with this transition and the best thing you can do for them may be to pursue professional family counseling.
How a Knowledgeable Attorney Can Help
If you're considering stepfamily adoption, you should meet with a family law attorney to start working through the process. By choosing a local firm with experience like the Law Office of Glen A. Norton PLLC, you'll know that you're receiving quality legal advice and compassionate advocacy. If you're in Minnetonka or anywhere else in Minnesota, reach out today.